Indiana University offers the most undergraduate sports media opportunities of any school in the United States. These opportunities provide students with crucial hands-on experience in a variety of media fields, and allow students the chance to learn on the job in a low-pressure environment that still provides them with opportunities to cover some of the best intercollegiate athletics teams in the country.
Our student media opportunities extend across the field of sports media, and it's remarkably easy to get involved. Once you join student media, your life changes forever. Not only are you able to start pursuing your dreams of becoming a professional in the field, but you are suddenly surrounded by talented people from all over the country who share the same goals and aspirations as you. Many of the people you work with in student media will become future colleagues in the profession, and some of them will become your lifelong friends. There's a special bond among people who take part in student media, and nowhere is that bond stronger than in Indiana University's sports media world.
For questions about who to contact for any of these opportunities, contact the National Sports Journalism Center directly at nsjc@indiana.edu.
CONTENT CREATION OPPORTUNITIES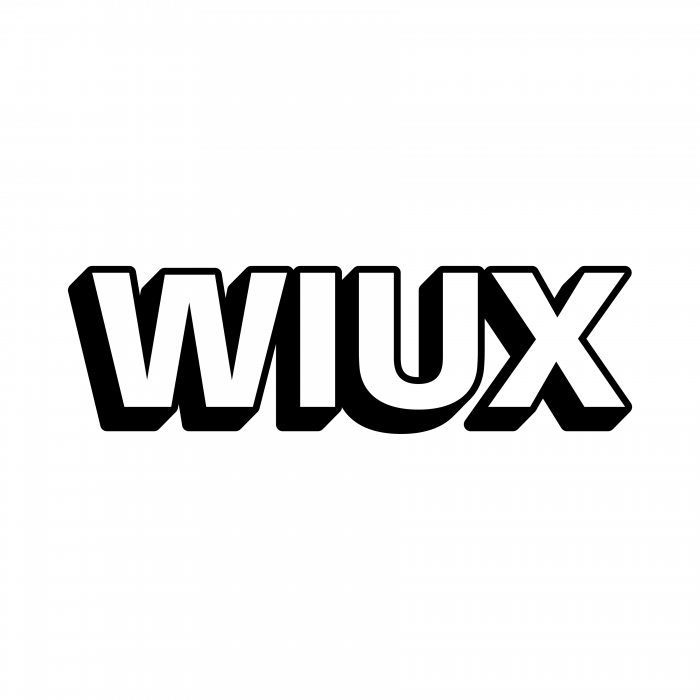 Outlet: WIUX 99.1 FM
Website: https://wiux.org/
What they primarily do: Sports play-by-play and color commentary, Sports Talk Radio hosting, Podcasting, Production
Example: Live Game Broadcast (Sam Neidermann – Indiana football vs Northwestern – November 2, 2019)
Who should do it: Anyone interested in sports media. Audio-based material is a core aspect sports media. Sports talk radio is still a very popular format in most markets around the country, podcasts have exploded in popularity and financial importance, and play-by-play broadcasts are still going strong.
Even if your primary goal isn't to be involved in radio, WIUX Sports is still something you should get involved in. Sports writers across the country are being asked to host their own podcasts and be comfortable going on sports talk shows. Television play-by-play broadcasters almost always start out by doing radio play-by-play…and they should, since radio play-by-play teaches you how to properly broadcast a game to an audience.
When: WIUX Sports generally has a callout meeting at the start of the Fall semester, within a few weeks of the start of school.
Newcomer-friendly?: Absolutely! WIUX is a great place to start if you're interested in broadcasting but haven't gotten any experience before.
---
---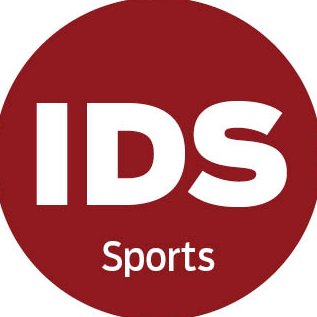 Outlet: Indiana Daily Student
Website: https://www.idsnews.com/section/sports
What they primarily do: Sports writing, sports editing, photography, podcasting
Example: Baseball wins outright 2019 championship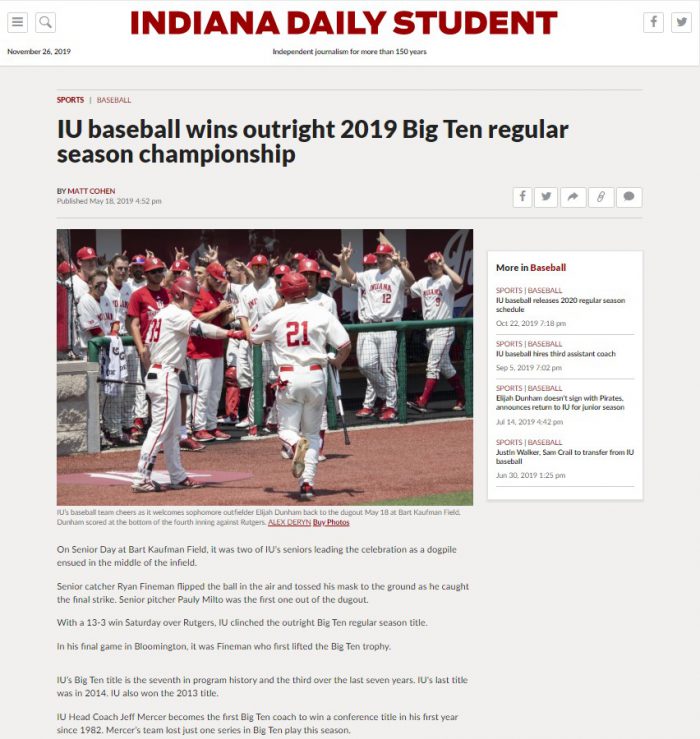 Who should do it: Anyone interested in being a reporter (for writing, audio, or video). The IDS has students providing written beat report coverage of all 24 Indiana University varsity sports, the Little 500, and other important sporting events, as well as allowing experienced students the ability to write columns and develop editing skills. Learning how to successfully cover a beat is a key aspect of becoming an effective sports media person.
Demonstrating your abilities to write and effectively cover a team has a lot of benefits. Many of our best IDS sports reporters end up having opportunities to work for other organizations in paid positions at the tail end of their college careers, because they have shown that they can be professionals, construct good stories, and effectively use social media. Getting started on that track, even if your passion lies in video or audio, is a good idea.
For photographers, it's a great way to get some paid experience taking photos. Many of our IDS photogs have used that experience to get opportunities for internships with the Cuban Center and with other organizations.
When: The IDS has open applications for writing positions throughout the year, available on ther website. The sports department generally has specific applications for beats that take place in late spring, early fall, and and late fall.
Newcomer-friendly?: Yes. Incoming freshmen with experence have an opportunity to start their careers covering a sports beat. Students still lacking in experience may start on a non-sports beat but eventually move to the sports desk.
---
---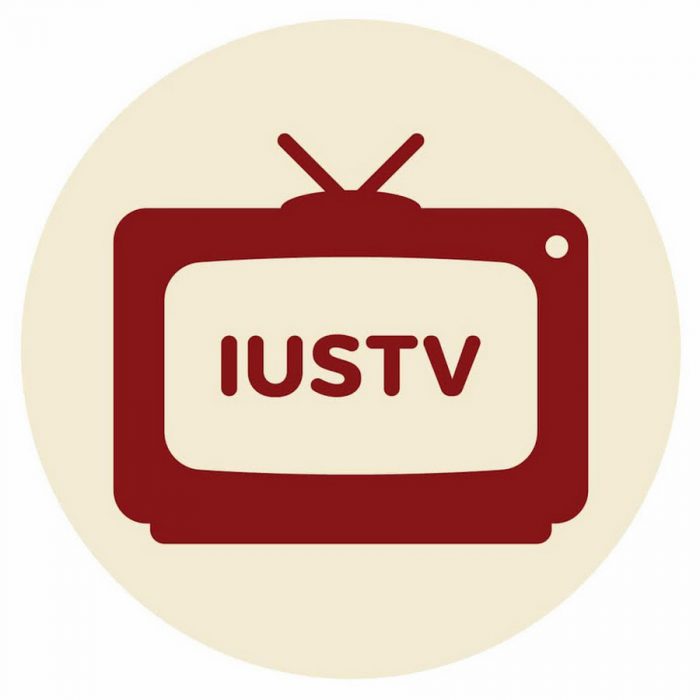 Outlet: IUSTV
Website: https://www.youtube.com/channel/UCFUhu3hHckWQLKGJATjdLsQ
What they primarily do: Video reporting, Field production, studio hosting, studio production
Example: Hoosier Sports Nite (November 22, 2019)
Who should do it: If you're interested in any of the video aspects of sports media, this is an excellent place to get your start. Learning how to properly shoot, write stories, edit, and produce coverage of events are all primary elements of sports media, both for people wanting to work at traditional newsgathering operations (like local TV or ESPN) as well as for people wanting to work in communications offices for sports organizations and leagues.
In terms of reporting, IUSTV assigns students to "beat reporting" of sports — in other words, you go to practices, ask questions, do stories, and cover games about the team you're assigned. In many cases, you are assigned a beat with a partner.
For IUSTV's other shows, students try out for anchoring positions, and multiple students get the chance to anchor during the course of a semester.
When: IUSTV Sports has a callout meeting at the start of the Fall and Spring semesters, within a few weeks of the start of school.
Newcomer-friendly?: Very much so. IUSTV is another good place to get on-camera experience if you're just starting out.
---
---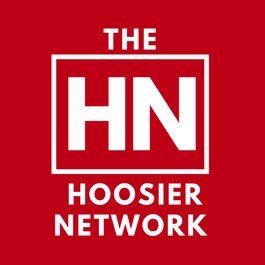 Outlet: The Hoosier Network
Website: https://www.thehoosiernetwork.com/
What they primarily do: Sports writing, sports video reporting, podcasting, social media, photography
Example:  'We weren't shook': Indiana shows grit, growth in win over No. 9 Penn State (Feb. 23, 2020)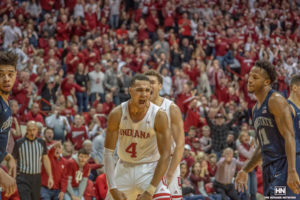 Who should do it: The Hoosier Network is a smaller operation than the above outlets, and primarily focuses on beat reporting on IU sports, longform written and video stories, and Internet-based non-traditional sports media content. If you've ever seen things from The Ringer or Grantland, those are good comparisons for what HN does.
The Hoosier Network's focus is on innovative coverage of sports, and features in-depth written and video stories that go beyond just game recaps. The site also hosts a variety of weekly podcasts that focus on the key storylines in Indiana athletics.
When: The Hoosier Network is always looking for potential contributors, but also has a callout meeting at the start of each semester.
Newcomer-friendly?: Yes, for students entering college with prior creative media experience.
---
---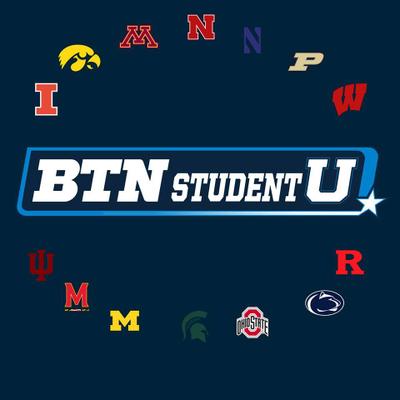 Outlet: Big Ten Student U – Live Game Broadcasting
Website: https://www.btnplus.com/
What they primarily do: Television play-by-play, color commentary, and sideline reporting; field reporting, studio shows, producing
Example: Indiana University Men's Soccer vs Maryland (October 12, 2018)
Who should do it: Big Ten Student U is our most visible sports broadcasting property, and is operated in partnership with the IU Athletic Department, the Big Ten Network, and IU Radio – TV Services. It offers broadcast video coverage of over 100 IU sporting events a year, including the majority of home games for IU men's and women's soccer, IU volleyball, IU women's basketball, IU baseball, IU softball, IU water polo, IU wrestling, and IU field hockey, along with select other sports. Broadcasts are streamed live on the Big Ten Network's subscription-based OTT service, with occasional games going live or tape-delayed on the Big Ten Network itself.
This opportunity is intended for students who have a good amount of on-microphone and/or on-camera experience AND who take sports knowledge and preparation seriously. Students are assigned to broadcasts based upon their skill level and knowledge level, and are expected to give focused broadcast performances throughout the season.
When: Students are invited to apply for a role with the Big Ten Student U broadcast team on three occasions during the year – in late July, in mid-October, and in late January. Applicants are required to submit a demo reel of their work, as well as identifying their interest and knowledge levels of various sports.
Newcomer-friendly?: Yes, for students with significant broadcasting experience at the high school level.
---
---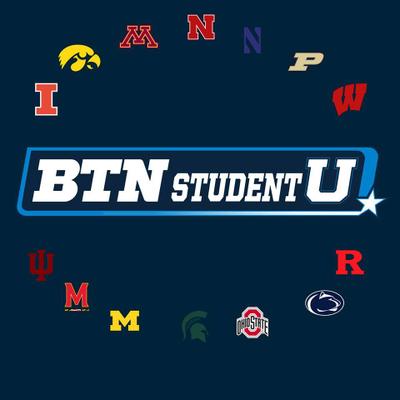 Outlet: Big Ten Student U – Weekly Sports Coverage
Website: https://www.youtube.com/channel/UCSdyGYRrWbxsiSeK6UTmhqw
What they primarily do: Hosting, anchoring, video reporting, production, video editing
Example: Women's Basketball show (January 17, 2019)
Who should do it: The Student U weekly shows focus on weekly updates and reports on select IU athletics teams, with a focus on analysis and highlights. Students learn how to operate as multimedia storytellers in this area, planning and designing shows, interviewing athletes and coaches, conducting analysis of games, gaining on-air experience as hosts, and learning how to utilize post-production to deliver quality content to an audience.
When: Opportunities are available throughout the year.
Newcomer-friendly?: Yes, although freshmen are expected to primarily contribute to producing and editing roles as they learn the sport ecosystem.
---
---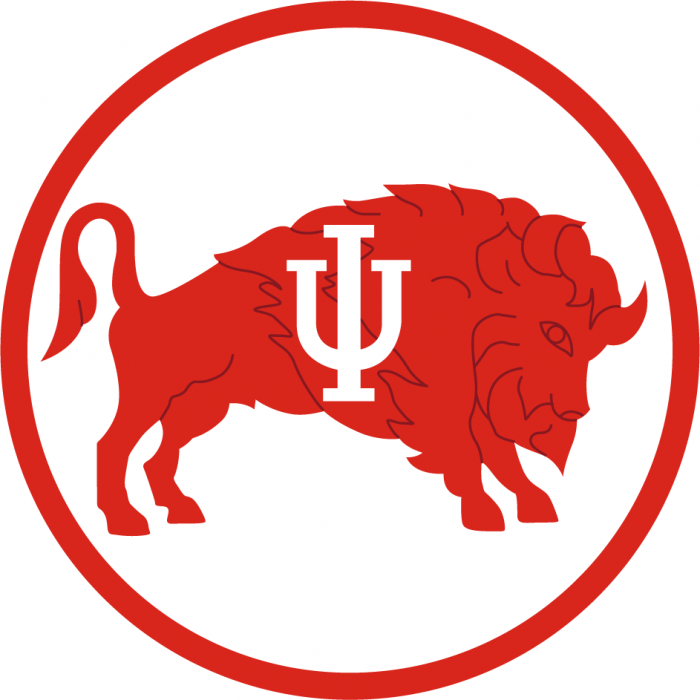 Outlet: IU Sports Media Special Events Coverage
Website: various
What they primarily do: The IU Sports Media program works with the National Sports Journalism Center as well as several courses within the Media School to produce high-quality video coverage of sporting events across the IU campus.
Example: The 2019 Men's Little 500 broadcast
Who should do it: Juniors and Seniors, as well as students enrolled in advanced courses like B333, B340, and B430.
Newcomer-friendly?: It is recommended that students have a significant amount of experience before getting involved in these productions.
---
---

Outlet: Indiana Public Media
Website: https://indianapublicmedia.org/
What they primarily do: Video and Audio reporting, producing, and assisting the news team
Who should do it: WTIU and WFIU are the public TV and radio stations of Indiana University, and are part of Indiana Public Media. They run a variety of news programming throughout the day, and they regularly hire students as interns and part-time workers. The jobs are more traditional internships than on-air positions, but there are opportunities for experienced students to produce work that can appear on air. There aren't any sports-specific opportunities with either station, but there are opportunies to do news stories about sports-related topics, if they fit into the daily news budget. And by the way — experience is good even if it's not directly in sports! News experience is awesome and it teaches you important skills about how to report, period.
When: Oppportunities are posted throughout the year, and you need to check their website regularly for information.
Who to contact: Bookmark their Opportunities page (https://indianapublicmedia.org/about/jobs.php) and apply when you find something that matches your skillset
---
---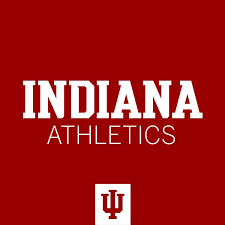 Outlet: Indiana University Sports Information
Website: https://iuhoosiers.com/sports/2015/7/14/GEN_Media_Relations.aspx (staff page)
What they primarily do: Sports Information is the group of people who handle public relations for each of Indiana's 24 varsity sports. This includes working as a media liaison at games and practices, writing press releases and media guides, handling social media, and developing storylines for internal communication use.
Who should do it: If you are interested in working on the team (or player) side of media, this is a great way to get started. Most of the initial opportunities are volunteer in nature, and involve helping out at sporting events. If it's something that interests you, contact their offices directly.
---
---
---
---
Production Opportunities
Outlet: Mark Cuban Center for Sports Media and Technology
Website: https://twitter.com/CubanCenter
What they primarily do: Social media production, video production, photography, marketing
Example: Cuban Center Preview Show (October 2, 2019)
Who should do it: Each year the various areas within the Cuban Center allow students the opportunity to apply for internships. These opportunities generally occur throughout the year. Each of them requires some level of prior experience, whether that's in operating a DSL-R or video camera, having participated in marketing opportunities, or having used social media for an organization.
I post these opportunities regularly to the Sports Media mailing list. Read the opportunities when they come out, and if you're qualified, apply! And if you're not qualified, look at the requirements and what you'd need to do in order to get qualified, and start doing those things, so that you can apply the next time.
---
---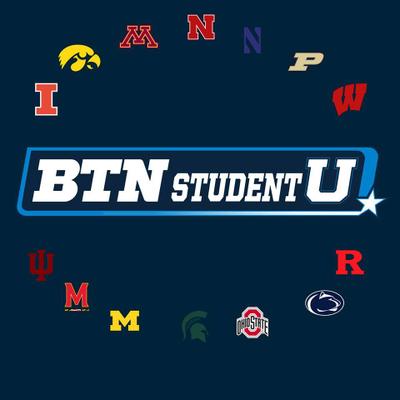 Outlet: Big Ten Student U – Production
What they primarily do: Television field production, including directing, camera operation, graphics, audio
Example: 2019 Big Ten Student U Video Services montage
Who should do it: There are a whole lot of opportunities in sports media on the production side of things — far more opportunities than exist on the "front-facing" side of media (i.e., on-air or writing positions). Many people don't even know these positions exist, and yet they provide a tremendous amount of control over how people consume sports media — from the angles of the games that you watch, to the graphics that appear on screen, to the overall look and feel of a broadcast. If these things are interesting to you, or if you want to work in sports media but aren't the best match for an on-air position, I would highly recommend trying out a production position. IUSTV has these positions for studio shows, and Big Ten Student U has them for our live broadcasts of games.
When: BTN Student U Production is staffed by Radio-TV services, and they handle all hiring. They normally do a lot of hiring in the month leading into the school year, and again at the semester break.
Who to contact: Email the NSJC for more information on these opportunities.
Newcomer-friendly?: Yes, although spots get filled early in each semester.
---
---
Outlet: BTN / Fox / ESPN Production opportunities
What they primarily do: Student assistant positions, runner positions, and utility positions
Who should do it: These opportunities pop up every few weeks, and normally involve working directly with the production crew for either Big Ten Network or FOX Sports (and sometimes ESPN). They are paid positions, normally are pretty long days (for instance, a noon football kickoff normally requires you work from about 5 AM until after the game ends). But they are great opportunities to learn about the basics of live TV production, network with production people, and learn about opportunities to work with the networks in other capacities.
When: Throughout the school year, I will send out information on these opportunities.
Who to contact: Email the NSJC if you'd like to get on the production opportunities list. Please note that these are DIFFERENT than the Big Ten Student U production opportunities.
Newcomer-friendly?: Yes, there is no prior experience required for most of these positions.