We're at January's end, which means 2019 is entirely behind us, in Bloomington and elsewhere.
The past 12 months in Indiana Athletics saw some tremendous success, whether it be the women's basketball team's NCAA tournament run, witnessing another historic Big Ten double captured by Todd Yeagley's group, or the excitement that came with Indiana football finally returning to bowl eligibility.
With the bar set even higher, a number of teams will look to build on a successful foundation, as a new decade begins.
With the first month of 2020 coming to a close, some of The Hoosier Network staff sat down to map out what this year could look like for a number of Indiana's programs.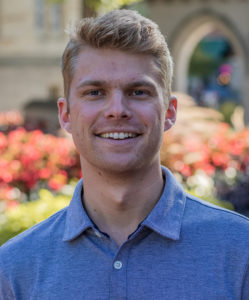 Connor Hines
Content Director
1. Indiana Softball will return to the NCAA tournament
If you're not aware by now of the transformation taking place before our very eyes, you might live under a rock. What Shonda Stanton and her staff have done in a short time at Indiana is nothing short of remarkable, and they'll take the next step this spring. IU just missed out on the field of 64 last May, but at the outset of 2019, getting back to the tournament was barely even an expectation.
Stanton inherited a program that had seen just five winning seasons since the turn of the century, and has quickly flipped the script, turning Indiana into a contender among the best in the Big Ten and the country. IU does lose one of the best Hoosiers of the past decade in right-handed ace Tara Trainer (1.82 career ERA, 803 career strikeouts), but returns much of its top talent at the plate.
Indiana will need major production from seniors Katie Lacefield (.313 average, 33 RBI in 2019) and Gabbi Jenkins (.295, 21 SB), along with junior shortstop Grayson Radcliffe (.293, 34 RBI, 9 HR). Evansville native Emily Goodin (2.41 ERA in 2019) will anchor things in the circle and step into a much larger role in her final season. Indiana faces a favorable nonconference schedule, which should provide a nice springboard into the Big Ten season, which features matchups with Ohio State and with Minnesota, a group fresh off a trip to the Women's College World Series last spring.
Gone is the natural "grace period" we so often become accustomed to when a new coach is hired. Gone is the uncertainty which has accompanied every Indiana softball season for decades. The NCAA tournament should be the expectation, and IU will get back to the national postseason for just the eighth time in program history.
2. Victor Bezerra will stay in Bloomington and be the difference maker for IU men's soccer
Can you lose your top talent and still be just fine? Perhaps even better? If there's anything the 2019 season in Indiana soccer taught us, the answer for IU should always be a resounding 'yes.'
After losing all but one starter following Indiana's College Cup run in 2018, Todd Yeagley's group was yet again one of the best in the nation, securing both Big Ten regular season and tournament championships, before being stunned by a pesky UC Santa Barbara team in a snowy NCAA tournament match.
And that icy sting of a home loss isn't going away anytime soon. Just since the season's end, Indiana has lost Jack Maher and Aidan Morris to MLS, in addition to seniors Simon Waever and Joris Ahlinvi. But why think it'll be any different when August comes around?
One player who we anticipate returning? Victor Bezerra, who seriously impressed during his rookie season in Bloomington. The freshman from Chicago finished the year with eight goals and three assists, and played a major role in propelling IU out of a disappointing loss at Maryland to finish the Big Ten season in the strongest way possible.
Bezerra's intangibles and foresight on the field make him an appealing option for many professional clubs, but as long as he's in Bloomington, he'll be a priceless asset for Todd Yeagley & Co. Victor Bezerra leads Indiana in goals scored during the 2020 season and is eventually named Big Ten Player of the Year.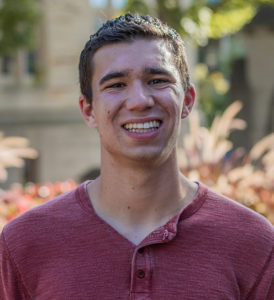 Jackson Yeary
Indiana Basketball Writer
3. TJD will be the lone Hoosier to make any All-Big Ten team this spring
Yes, there is only one player I think that will make any of the All-Big Ten Teams from the Hoosiers and I think that it would be freshman forward Trayce Jackson-Davis. Jackson-Davis quickly established himself as Indiana's best player this season and has by far been the team's most consistent player.
The dynamic power forward is averaging 14.2 points per game (tied for 12th in the Big Ten), 8.2 rebounds per game (tied for 7th in the Big Ten) and owns the best shooting percentage in the league at 63.4 percent. Those statistics and his undeniable impact on this team should be enough to get Jackson-Davis on one of the three All-Big Ten teams.
4. No, Archie Miller will not lose his job
There's been plenty of frustration around the fanbase with Indiana head coach Archie Miller's teams not making the NCAA Tournament in his previous two seasons, more so his second campaign from a year ago.
Nonetheless, if Indiana misses the tournament in year three of the Miller era and fourth straight year missing the tournament overall, tensions will be at an all-time high under Miller. In this possibility I don't see Miller getting fired though. It would take an absolute disaster of a finish this year for that to occur.
There's a number of factors working against the possibility of a Miller firing. The buyout for his removal would be very expensive, he's had some decent success thus far and I think the University will give him a little bit more time. I'm not saying that Miller is the next Jay Wright by any means, but coaches need time to establish their system into programs. Villanova's Jay Wright did not make the tournament at Villanova until his fourth season and he now has two national titles under his belt.
Next season, Miller will finally have a full roster of IU players who have had him as the head coach their entire time at Indiana. If Indiana were to miss the tournament for a theoretical fifth straight season in 2020-2021, then Miller might truly be in danger of his job.
5. Indiana men's basketball also returns to the NCAA tournament
I do believe the Hoosiers finally get into the Big Dance for the first time since 2016. The team is in a great spot right now at 15-5 with some solid wins, especially the Florida State one. Obviously, the Big Ten is a gauntlet and things could start slipping very quickly, but if Indiana takes advantage of its capabilities of the home court advantage that Simon Skjodt Assembly Hall can provide and finish somewhere around .500 in the Big Ten, the Hoosiers should be in good position to get into the tournament.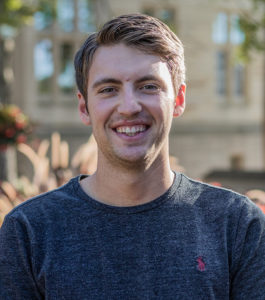 Austin Render
Content Director
6. Indiana baseball finishes second in the Big Ten and performs in the postseason
Indiana is coming off of a Big Ten regular season championship in 2019, Jeff Mercer's first year in the cream and crimson. He was named Big Ten Coach of the Year after Indiana's impressive performance, led by a league-best 95 home runs.
The team had some solid upperclassman standouts, like Matt Lloyd, Ryan Fineman and Pauly Milto. There will certainly be some holes in the lineup to fill, especially in the starting rotation. All three weekend starters — Milto, Tanner Gordon and Andrew Saalfrank — have graduated and gone into the pros.
There's still plenty of talent returning. Weekday starter Tommy Sommer is back and expected to have a prominent role in the rotation. Home-run leader Cole Barr returns, as well as several talented freshmen who look to take the next step as sophomores. I'm going to focus on junior Elijah Dunham and sophomore Gabe Bierman.
Dunham had a resurgence after missing early games due to injury. During conference play, Dunham hit a team-best .351, with a team-high 10 doubles and four home runs. Over the season as a whole, he hit .310 with an impressive .434 on-base percentage.
Bierman got off to a slow start — not because of injury, more of him just being a freshman. He began as a midweek starter, struggling to make it through more than two or three innings. Once moved to a reliever, Bierman shined. In five relief appearances in conference play, he had a team-best 0.82 ERA (of pitchers with more than 10 innings pitched). In his 11 innings, Bierman struck out 19 batters and allowed only five hits.
There are certainly others to watch for. Sophomore Grant Richardson showed great promise last season. Drew Ashley returns after leading the team in batting average last year. Connor Manous returns after leading the team in ERA. Moral of the story, Indiana baseball is in good hands in year two of Jeff Mercer. Expect another Big Ten championship-caliber team again in 2020.
7. Indiana men's soccer will grab another Big Ten double and get back to the College Cup
This past year was another exceptional one for Todd Yeagley and the Hoosiers. Yeagley led Indiana to another double, winning both the regular season and tournament championship in the Big Ten.
Now Indiana must fill a few spots before the 2020 season. Sophomore defender Jack Maher was the second overall draft pick to Nashville in the MLS draft. Freshman of the year Aidan Morris signed a homegrown contract with Columbus. Joris Ahlinvi graduated and was a third-round draft pick. Simon Waever was the 51st pick in the MLS draft after graduating.
No word yet on Joshua Penn's plans, but there will be plenty of talent left for Yeagley and company in 2020 regardless of his decision. Victor Bezerra, Indiana's leading goal scorer, along with talented winger Spencer Glass, returns next season. Other starters, including A.J. Palazzolo, Ian Black, Herbert Endeley, Joe Schmidt and Daniel Munie, all return next season.
When writing expectations about Indiana men's soccer, it's simple: championship or bust. Indiana expects to win championships, not just Big Ten, but NCAA. It's been 10 years since the last national championship. This team will return plenty of talent to try and break that drought in 2020.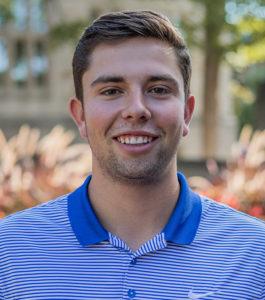 Jack Ankony
Indiana Women's Basketball Writer
8. IU women finish second in the Big Ten, but still roll right into the postseason
After three consecutive conference losses to Iowa, Northwestern and Maryland, first place in the Big Ten regular season standings is looking more and more unlikely. Though Indiana is still tied for third place and only two games back, its schedule does not particularly benefit the Hoosiers.
Out of the four teams ranked ahead of Indiana, only Maryland remains on the schedule. This puts the Hoosiers in a tough situation as they no longer have the ability to control their own destiny. Indiana's home matchup with Maryland on Feb. 6 is now a must-win game. It's not impossible by any means with 11 conference games remaining, but the recent three-game losing streak has made winning the Big Ten regular season a difficult task.
For the sake of this prediction story, I'll say the Hoosiers finish second in the Big Ten behind Iowa, who is averaging at least 10 more points scored per game than any other Big Ten team besides Indiana.
9. Indiana reaches new heights and gets to the Sweet 16
In the women's NCAA tournament, the of the top four seeds in each region of the bracket earn homecourt advantage. That is, if Indiana finishes as a four-seed or higher come selection Monday, Simon Skojdt Assembly Hall will play host to two NCAA tournament games.
Indiana could also benefit greatly from landing in the Fort Wayne region. Theoretically, a top-four seed in the Fort Wayne region would mean if Indiana kept winning, it wouldn't play a tournament game outside the state of Indiana until the Final Four. This is obviously best-case-scenario for Indiana, but it is very possible.
I'm not saying they will make the Final Four, but playing in what would essentially be home games in front of the Hoosier Nation faithful provides the most reasonable path to a deep tournament run. Since I predicted Indiana earns a four-seed in the last question, I'll say the Hoosiers will appear in their first Sweet 16 in program history. A Sweet 16 appearance, but no further for IU.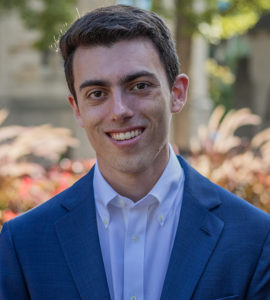 Matt Cohen
Indiana Football Writer
10. Indiana won't have any players selected in the NFL Draft
The easy answer here, and probably the right one, is no. Wide receiver Nick Westbrook seems to the IU player with the best chance, at least as of now, to be selected and even then he would be a later round pick.
Westbrook reportedly impressed at the East-West Shrine Bowl in Tampa, Florida, with NFL scouts in attendance. His career at IU was a winding road stretching across an era of IU football including two head coaches and three bowl games. It was a career marred with injuries and the what-could-have-beens that come with that territory.
Westbrook's best attribute for the NFL may be his size, standing at 6-foot-3 and 219 pounds. But the safe answer seems to be that he will not be drafted, and instead one of the top undrafted free agents.
Simon Stepaniak and Reakwon Jones would also figure to be two players with a shot at the NFL Draft, but at least from mock drafts, would appear to be late round picks if picked at all.