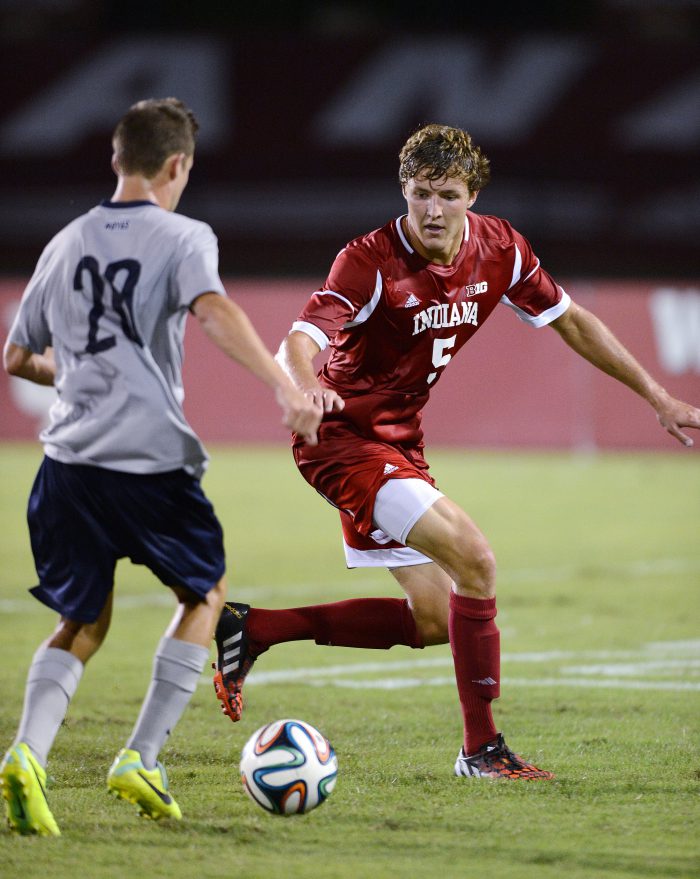 It was my freshman year at the end of the 2015 season. IU was hosting Wisconsin in a Big Ten Tournament quarterfinal match.
I had yet to start covering the men's soccer team like I would my sophomore year and this past season. I was a casual fan and would go to the occasional game. For this game, I remember it was a cold, but clear November afternoon.
Instead of the normal Cutters teams that provide ballboys and ballgirls, they needed volunteers from the fans sitting in the student section area. I obliged and went about my duties collecting the balls that went out of play and giving them to the players for throw-ins.
There was one moment that stuck out to me from this whole experience. It was somewhere in the middle of the game. I went to chase down a ball and turned around and all I saw was a bloody face. That happened to be Grant Lillard.