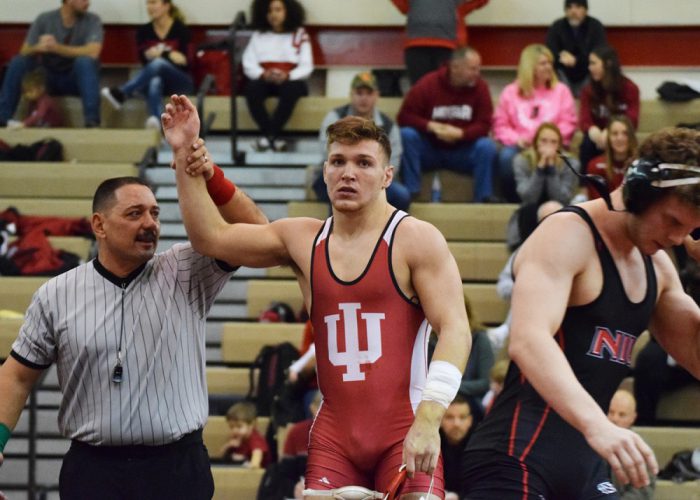 Impressive performances from two IU wrestlers helped the Hoosiers finish in 15th place out of 40 teams in last week's 55th Ken Kraft Midlands Championships in Hoffman Estates, Illinois.
Junior Cole Weaver finished in second place in the 141 lb. division and sophomore Devin Skatzka placed eighth in the 174 lb. division.
Weaver's runner-up finish was the best performance by an IU wrestler at the tournament since 2014, when Taylor Walsh won the 165 lb. division.
By reaching the final round of the 141 lb. division, Weaver became the ninth Hoosier to be a finalist at the Midlands Championships. Weaver lost his final match via a 7-0 decision against Mason Smith of Central Michigan. Weaver had been a perfect 5-0 during the tournament before his last match.