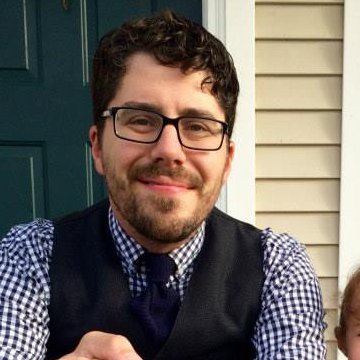 The National Sports Journalism Center is pleased to announce a contributing partnership with Dr. Brian Moritz, a noted sports journalism scholar and writer.
Moritz, an assistant professor of digital media production and online journalism in the Department of Communication Studies at the State University of New York at Oswego, has been named an affiliate member of the NSJC, and will provide written and spoken commentary for the Center's recently revamped website.
"We couldn't be more thrilled to welcome Brian to the NSJC family," said Galen Clavio, director of the Center. "He is a keen observer of 21st century sports media trends, and we are looking forward to reading and hearing his insights."
The partnership will see Moritz bringing his prescient and witty observations of the sports media landscape to the NSJC's content center. Moritz's writing talents will continue to be featured on his own site, SportsMediaGuy.com.
In addition, the NSJC website will publish The Flip Side podcast, a collaborative effort between Moritz and Clavio, which launched two years ago and has featured over 80 episodes dealing with sports media, pop culture, food, and other topics.
Prior to entering academia, Moritz spent 10 years in the sports media industry as a practicing sports reporter, first at The Times Herald (Olean, NY) and then at the Press & Sun Bulletin (Binghamton, NY). He won a national honorable mention in the Associated Press Sports Editors writing contest in 2004 for his coverage of the St. Bonaventure player-eligibility scandal, and he spent four seasons as a voter in the AP Men's Top-25 poll. His academic research has been published in the International Journal of Sports Communication.
The National Sports Journalism Center is located on Indiana University's Bloomington campus. The Center works in concert with Indiana University's Media School and Sports Media Program to offer comprehensive educational and experiential training to students interested in careers throughout sports media. Originally founded in 2009, the NSJC regularly sponsors guest speakers, workshops, and media opportunities that benefit undergraduate and graduate students at Indiana University. The NSJC has also partnered with a number of local, national, and international organizations to provide students with opportunities for internships and work-study positions.
For more information on the Center, or to inquire about academic opportunities through the Sports Media Program, contact NSJC director Galen Clavio at nsjc@indiana.edu.