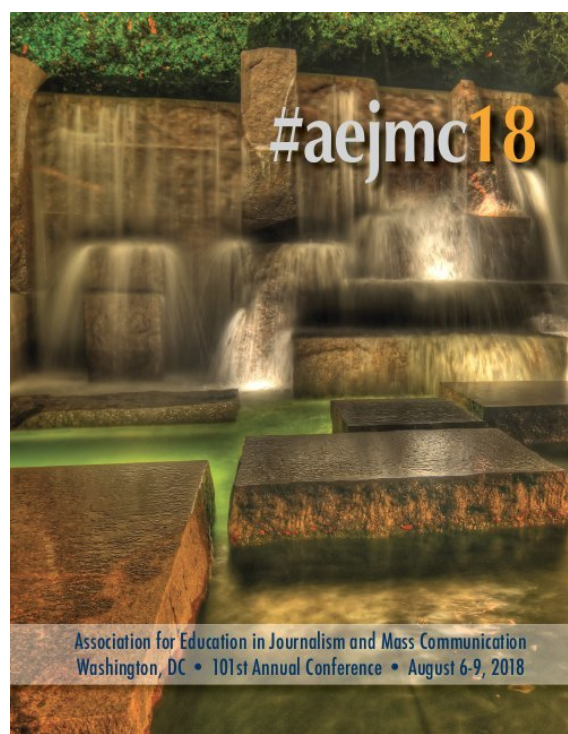 Earlier this month, the Association for Education in Journalism and Mass Communication (AEJMC) held its annual conference in Washington, D.C.
It's one of the major events in our academic calendar, and I'm honored to serve as one of the research chairs of the Sports Communication Interest Group. Our group held a series of research panels during the conference, in addition to the panel talk featuring Etan Thomas, where scholars presented their studies into the issues facing sports media and sports journalism.
Here are some of the highlights from those sessions (I didn't attend every session, so if your research is not included here, that's more a reflection on my poor scheduling than on your excellent work):
Michael Mirer of the University of Wisconsin-Milwaukee presented his ongoing work on the work routines of in-house journalists at team websites. This project focused specifically on how NFL team journalists covered the player protests in Week 3 of the 2017 season (after President Trump's original sons-of-bitches comment). He found that 27 of the 32 team sites did cover the protests to varying degrees, that the protests were most often framed as a direct response to Trump's comments (the underlying reason for the protests was covered less), and that a lot of the coverage was centered around the idea of unity. This coverage stood in contrast to coverage of the hands-up/don't shoot shirts several NFL players wore in 2014, which was ignored by in-house media.
Jennifer Harker from West Virginia University presented her research how stakeholder identification predicts their reactions to various in the NFL crises (the protests during the anthem, player safety, domestic assault, etc.). One of her most interesting findings was that there tended to be a blame transfer among fans from the athlete to the league. This reflected my writing on the Ray Rice scandal – where it became less about the player involved and more about what they league did and didn't do.
The research team of Joon Kyoung Kim, Holly Overton, Kevin Hull and Minhee Choi from the University of South Carolina found that teams do not have to rely on third-party sources when they disseminate their corporate social responsibility efforts on social media. This finding has incredible implications for sports journalism, as it suggests that teams and athletes don't need us as much as in the past.
Ken Kim & Randall Patnode from Xavier University studied the coverage of the protests during the National Anthem from the perspective of hostile media effect (which posits that highly motivated individuals tend to see content as biased against their point of view). They explored how news source (sports media vs. general news media) and news framing (outcome vs. value) operate in the hostile media phenomena and found that news source was a more important driver of the hostile media effect than the story's frame. They also found that fandom was a significant driver of hostile media effect.